Heartfelt's Founder / Executive Director, Holly Morrell, pioneered the grassroots cardiac screening effort/industry beginning in 1999.
In 2021, Heartfelt reached an incredible milestone, having screened a total of 55,000 adults and children.  Heartfelt's screening events have resulted in approximately 6,600 individuals being referred for further evaluation, and over 1,000 lives have been saved. In addition, data from these
screenings have been published and utilized for research purposes.
Holly is knowledgeable, experienced, and professional,
but she also has a very personal connection as well. She dedicates her work to the 6 family members lost to HCM. Nine Morrell family members, out of 11, had
the disease; 6 died and 2 live with devices implanted in their chests to protect them from sudden death.
Two family members have received heart
transplants which saved their lives.  Holly herself was diagnosed with HCM in 2002, survived emergency open-heart surgery by only 90 seconds in 2012 and
had her seventh heart-related surgery in April 2019.
Holly established Heartfelt to better serve the general public and preserve the integrity of her mission: to save more lives through early detection, education, and increased public awareness.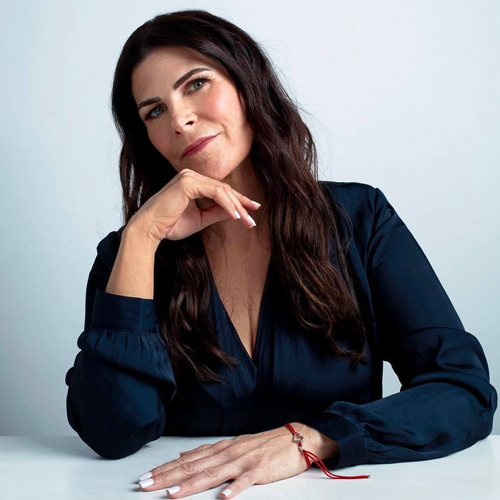 supervising cardiologist and research management
Dr. Cortez was was born in Venezuela and raised in the United States. During medical school Dr. Cortez had the opportunity to learn about about electrocardiograms and 3-dimensional EKGs from an excellent physician at the Johnson Space Center. This motivated him to continue to pursue his dream of becoming a cardiologist and subsequently an electrophysiologist.
Dr. Cortez attended medical school at the University of Minnesota, and did his residency at Children's Hospital of Orange County (now CHOC Children's). Later he completed a cardiology fellowship at the University of Colorado and trained in a combined adult/pediatric electrophysiology fellowship at Penn State.
He continues to see pediatric and adult patients and performs electrophysiology studies/ablation procedures to cure arrhythmias. He is proud to say he treats patients like family, and strongly values prevention through patient education. He has been happy to be a part of the Heartfelt program and will continue to help throughout its future.
supervising cardiologist and research management
Dr. Dawn Atwal is a cardiologist in Laguna Beach, California and is affiliated with multiple hospitals in the area, including MemorialCare Saddleback Memorial Medical Center and Mission Hospitals, in Mission Viejo and Laguna Beach.
Dr. Atwal received her medical degree from David Geffen School of Medicine at UCLA in 1990.  She completed her internal medicine internship, residency, and cardiology fellowship training at Harbor UCLA Medical Center. She has been in practice for over 20 years.