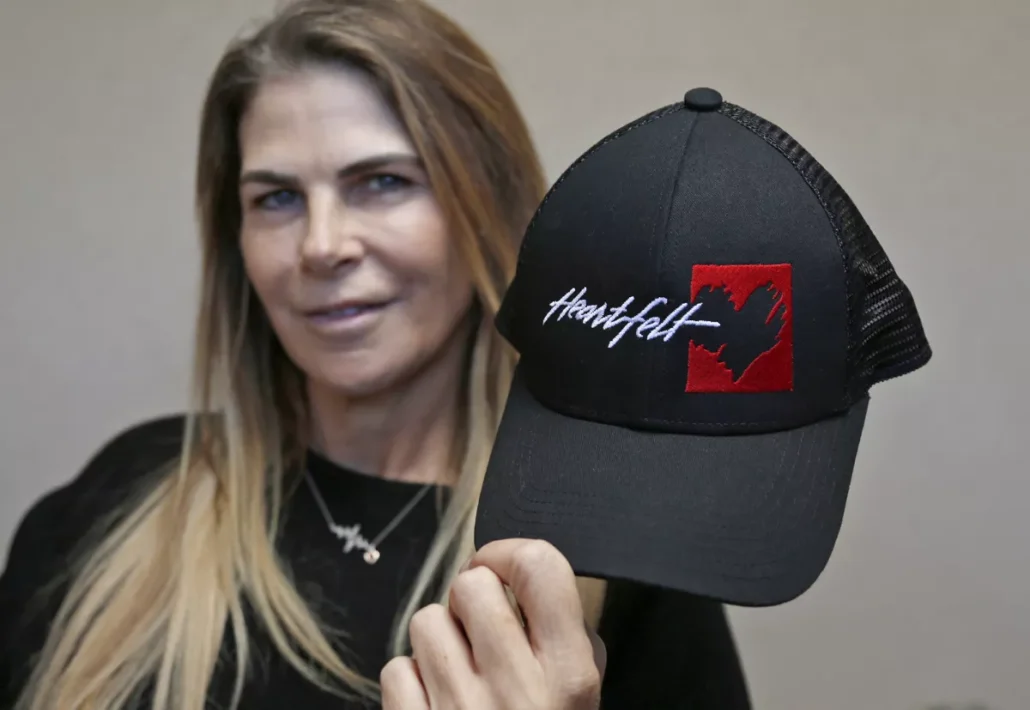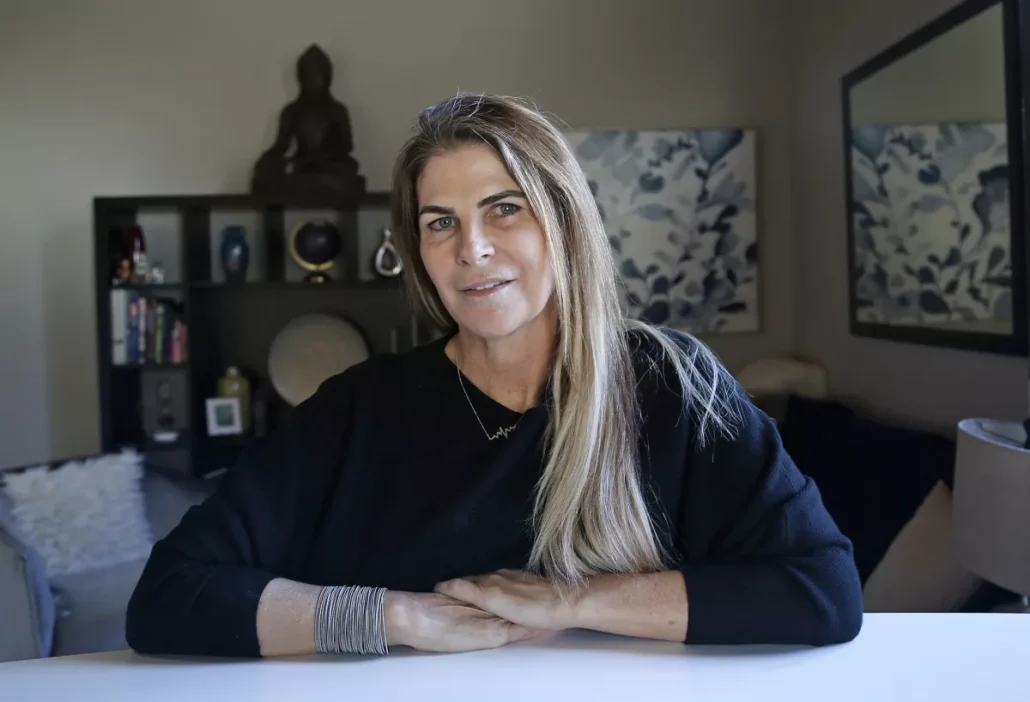 Steven "Scotty" Lang was just 16 years old when he collapsed and died at a football practice in the fall of 1999.
Lang was a junior at Fountain Valley High, and a lineman on the football team. At the time, the reason for his death was considered unknown.
But the Morrell family, which has lost several members due to sudden cardiac arrest, had a good idea what had happened to Scotty. Although they were not related to him, Chuck Morrell, a former football player-turned-actor who lived across the street from the high school at the time of the teen's death, phoned his daughter Holly.
Lang died on Nov. 15, 1999 — Holly Morrell's birthday. But that wasn't the only reason she felt called to action.
"We knew why they were dying, and the public didn't understand because they were still stuck on heart attack [versus cardiac arrest]," said Holly, now 56. "About a month later, we screened 500 kids at Fountain Valley High School."
Chuck Morrell has since passed away, but Holly, a Laguna Beach resident turned it into her life's mission to screen as many people as possible for the risks of cardiac arrest through her nonprofit Heartfelt Cardiac Projects.
She has a special interest in young student-athletes, who remain at risk despite generally being in good shape. That's because cardiac arrest is an electrical issue in the heart and often asymptomatic, unlike a heart attack.
The numbers can be grim. Morrell said that cardiac arrest, when it occurs outside of a hospital, has a less than 10% survival rate. It's the No. 1 cause of death on school campuses, and it's the No. 1 cause of death in young athletes.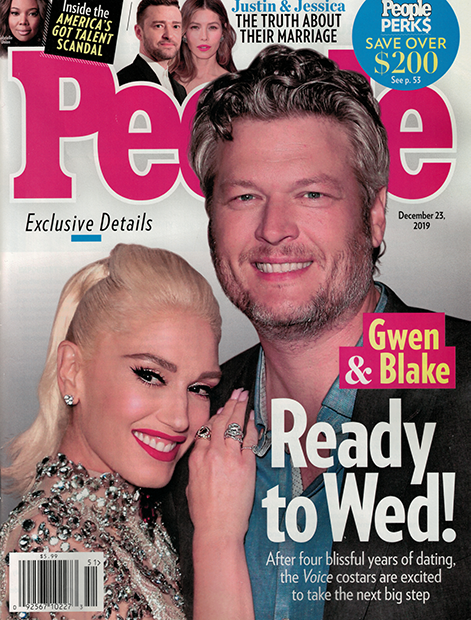 Holly Morrell will never forget the 1999 phone call that changed her life. Her father, former-NFL-player-turned-actor Chuck Morrell, called to say that a 16-year-old boy had collapsed and died of a heart attack on the field at the local high school. "He said, ; We have to do something.'" shec recalls.
Although neither Holly nor her dad knew the boy, they were all too familiar with what had happened: sudden cardiac arrest, a condition that kills about 325,000 Americans each year–including one teenage athelete every three days. Several members of Holly's family have died of sudden cardiac arrest, including two cousins, at ages 12 and 14. And Holly herself has been diagnosed with a genetic condition that can cause unexpected changes in the heart's rythym, often leading to cardiac arrest. "Sudden cardiac arrest doesn't discriminate," Holly says. "And screening saves lives."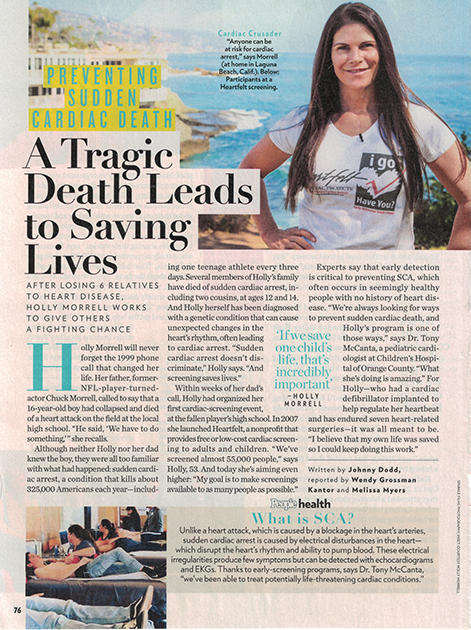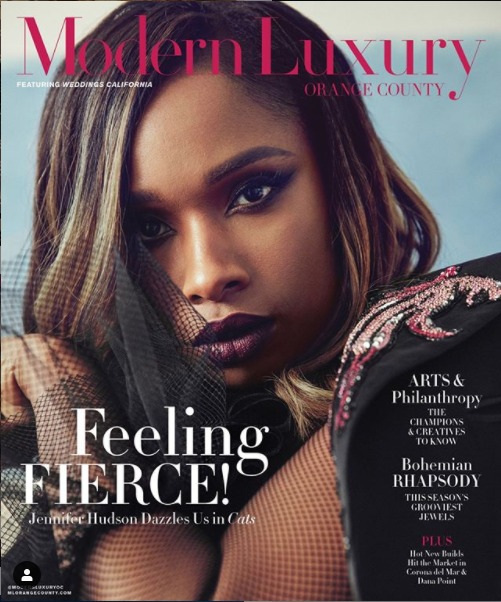 about
town
Taking Matters to HEART
Sudden Cardiac Arrest is a leading cause of death among adult men and women. It also kills children. Surprised? Boys and girls active in youth sports may face the danger of cardiac arrest on the field given undetected health issues related  to the heart.
In 1999 Holly Morrell pioneered a unique cardiac screening program, and for twenty years has screened over 50,000 people, many of them youth. The nonprofit organization is now called HEARTFELT, and Holly has previously screened with the Anaheim Angels, LA Dodgers, as well as youth programs including Orange County Public & Private Schools, PTSA, and Junior Lifeguards among many others.
A recent HEARTFELT screening survey conducted on 5,000 young athletes screened by Heartfelt resulted in 117 kids at potential risk for sudden cardiac arrest and another 565 kids referred for further cardiac evaluation.
HEARTFELT saves lives; especially protecting kids and their families that have no clue of the risk of sudden cardiac death. Adrienne Brandes, a seasoned pro real estate agent in Newport Beach / Corona del Mar has joined the HEARTFELT misson, championing the cause, getting the word out, and raising funds to serve more youth.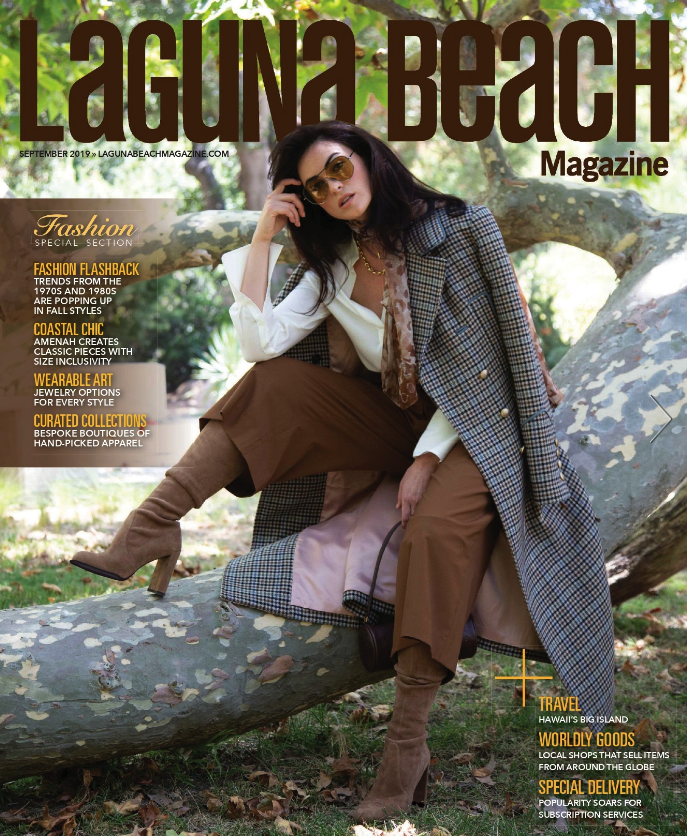 A new reality TV series called "The Social Movement" will feature Holly Morrell, a Laguna Beach resident and founder of Heartfelt Cardiac Projects. This nonprofit organization is focused on heart health, specifically sudden cardiac arrest, and provides education as well as early-detection screenings at schools, gyms and community centers throughout Southern California. The show will allow Morrell to not only share her mission on an international platform, but also develop a business strategy that is meant to solve a major socioeconomic issue: access to affordable health care. She will be part of a 10-person team—which will also consist of entrepreneurs, CEOs and investors from around the world—that will be judged on challenges like trials and pitching. But Morrell's team won't be the only one vying for the judges' approval, as three other teams will be working to solve entirely different (but just as important) issues, including global warming, wage inequality, and hunger and homelessness. The winning team will receive funding and an opportunity to return for the show's second season. Filming of Morrell's segment started in July, but "The Social Movement" will premiere on Amazon Prime in summer 2020. (949-494-6575; heartfeltcardiacprojects.org) —A.P.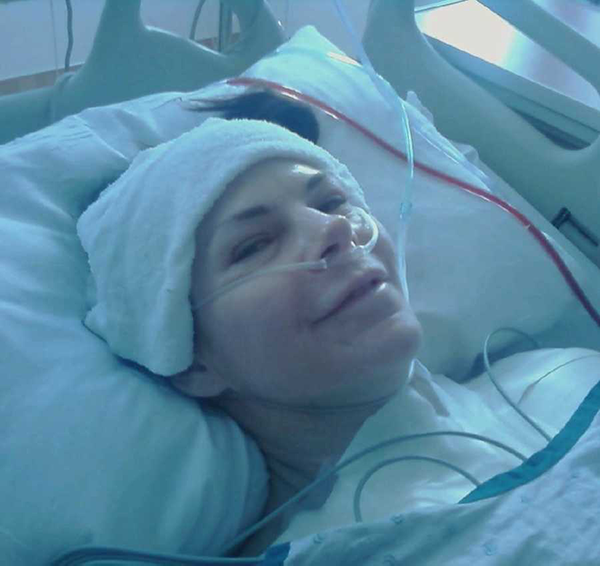 "Tears of gratitude spilled from the corners of my still anesthesia-laden eyes, as I felt a kiss on my forehead from the heart surgeon who had, with less than 90 seconds to spare, saved my life by way of unplanned, emergency open-heart surgery. 'I'm glad you're still with us,' my cardiovascular surgeon whispered earnestly at my bedside as I recovered from the event that threatened to take my life.
The defibrillator that was implanted in my chest was 10 years old, with fractured wires, on the manufacturer's recall list, and requiring immediate removal. In the middle of this complicated and dangerous procedure, a vein suddenly ruptured in an area that was too difficult for the surgeon to reach. As my blood pressure plummeted, my surgeon made a split-second decision to open my chest cavity and quickly suture the collapsed vein. The year was 2012. It was then I was given the opportunity to segue from 'Death Cheater' to 'Life Saver,' but that was not where my story actually began.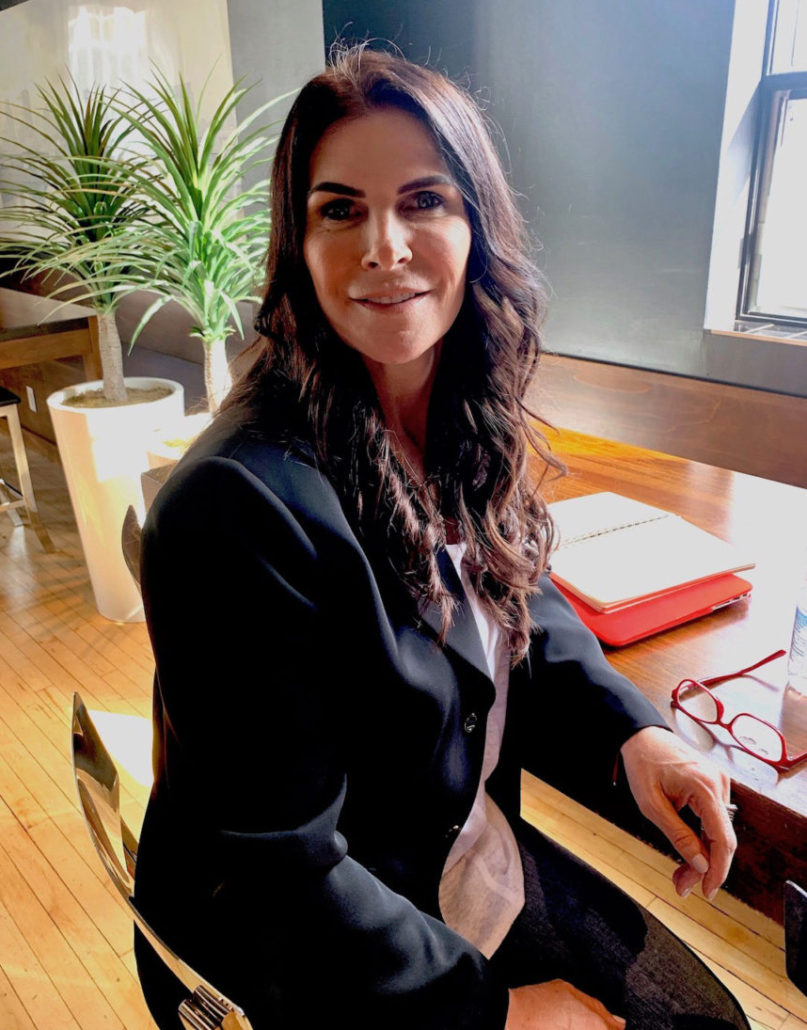 Heartfelt, a heart-screening nonprofit founded by Laguna local Holly Morrell, has been chosen to compete in the Amazon Prime reality TV series "The Social Movement."
Filmed in Montreal, the show will follow Morrell and her team of 10 entrepreneurs, chief executive officers and investors from around the world with whom she's been matched, to solve the major issue of access to affordable healthcare. Her team will create a broad, society-altering business strategy for Heartfelt and be challenged to overcome a series of trials and pitching rounds. Three other teams of 10 will compete with Heartfelt to solve three equally important socioeconomic issues: wage inequality, global warming and hunger and homelessness.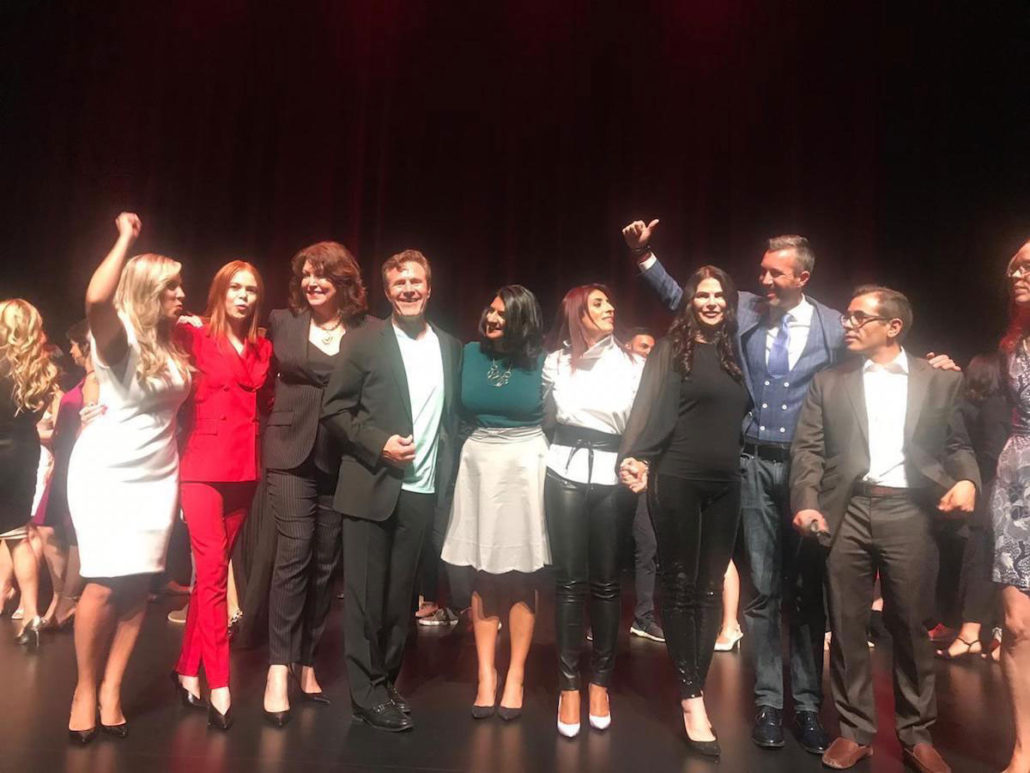 Laguna's Heartfelt founder Holly Morrell competes in Amazon Prime reality TV series
July 12, 2019
The founder of local heart-screening nonprofit Heartfelt, Holly Morrell, has been tapped to compete in an Amazon Prime reality TV series about social entrepreneurs whose mission is to improve society.
Filmed in Montreal, The Social Movement will follow Morrell and her team of 10 entrepreneurs, CEOs, and investors from around the world with whom she's been matched to solve the major issue of access to affordable healthcare. Her team will create a broad, society-altering business strategy for Heartfelt and be challenged to overcome a series of trials and pitching rounds.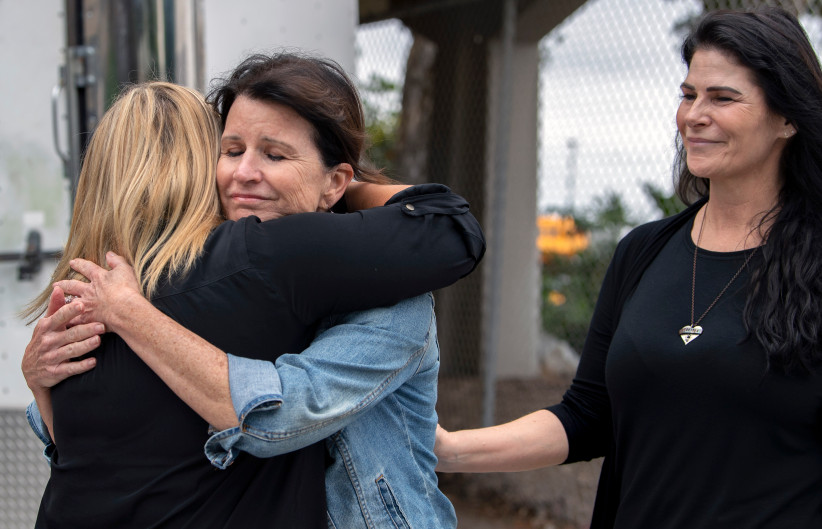 DANA POINT — Every day for the first 14 years of her life, Ali Aga would lie down to sleep to the sound of her heart pounding. Only recently has the now-15-year-old Dana Hills High School freshman gotten used to the sound and feeling of just hearing her breath."Now that I'm totally fixed, I don't feel anything," Ali said of her heart. Ali is fixed thanks to the efforts of her Dana Hills High School tennis coach; her mother, Tina Aga; her doctors; but mostly because of Gail Myers. Myers' 14 -year-old daughter, Megan Myers, was running in a Dana Hills cross-country meet at Laguna Niguel Regional Park in 2007 when she stopped abruptly and told her mother she wasn't feeling well. As the pair walked to their car, Megan collapsed, unconscious. Her coach, a former firefighter, performed CPR, but by the time an ambulance arrived, it was too late. Megan Myers died an hour later.

7 WOMEN WHO INSPIRE US TODAY AND EVERY DAY
Holly Morell
Founder and Executive Director, Heartfelt
I have dedicated my life to saving lives from this nation's number one killer: sudden cardiac death. I founded a nonprofit organization to provide comprehensive cardiac evaluations, in the form of affordable, community-base cardiac screenings, to provide early detection to as many people as possible. This type of screening can typically create a huge financial burden for families. My nonprofit organization Heartfelt offers this screening to the general public for a small donation or free of charge whenever possible. Early detection saves lives.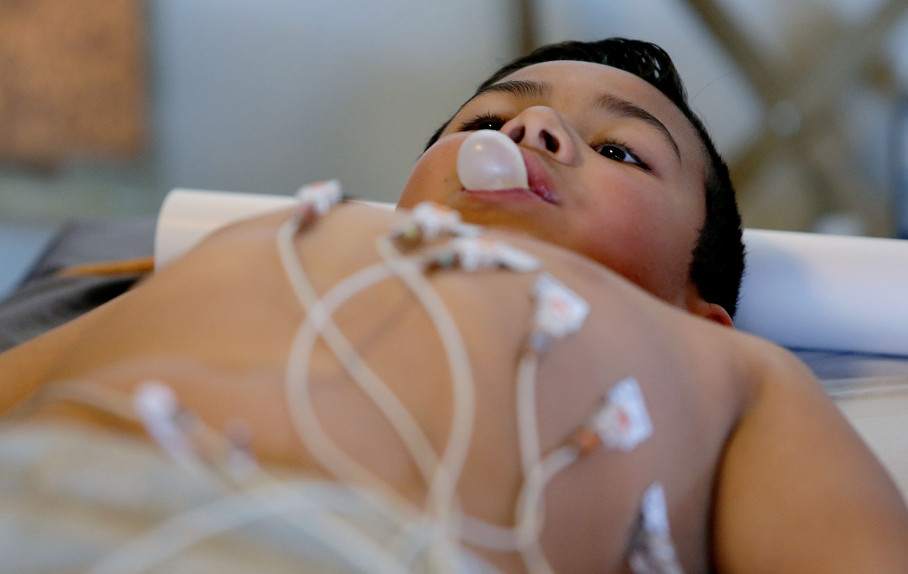 "Free heart screenings at Norco's SilverLakes aim to catch the leading cause of young athletes' deaths"
February 25, 2018
A Sunday, Feb. 25 event aimed to strike back at a big killer of young athletes: sudden cardiac arrest. More than 200 student-athletes lined SilverLakes Equestrian and Sports Complex in Norco for free heart and health screenings to protect against such an emergency. Organizers said each screening would have cost about $1,500 at a hospital. Sudden cardiac arrest is the leading cause of death for young athletes, killing thousands each year, but could be prevented by heart screening, SilverLakes founder RJ Brandes said in a statement.
"SilverLakes is fast becoming the largest center for youth athletics in Southern California and it's paramount that we take a leadership position in educating and caring for the health of our athletes," Brandes said.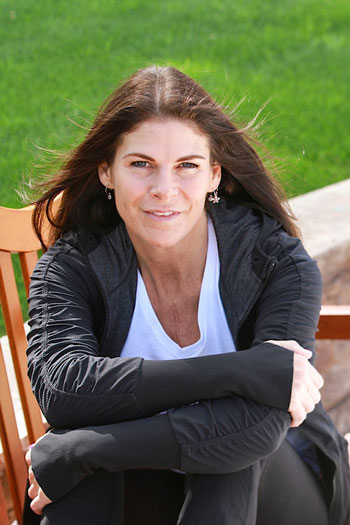 Holly Morrell has a truly heart-warming tale to tell
Holly Morrell has a loving and compassionate heart. But it's defective.
In all the good ways a heart can work; in caring for others, by giving back to the community, and enriching the world with her healthy spirit, Holly's on top of the world. But in all the bad ways a heart can be broken, literally, that's in her chest too.
Before she was born, people considered it a shame that her father's mother had died so young. Even when her father's sister died at the age of three, it was just one of those tragic things that happen. Thirty years ago the medical world considered cardiac arrest as a relationship to lifestyle, activity, or medication.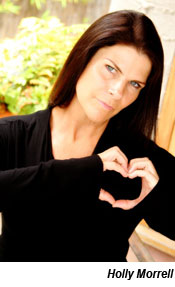 A "Twisted Blessing" Works to Save Lives
LB Indy
February 23, 2013
Laguna resident Holly Morrell was going under the knife again, the sixth procedure in nearly a decade.
A defibrillator planted in her chest required repair. Two wires, or "leads," were fractured, meant to connect to veins near her heart that monitor rhythm and correct dangerous flutters. Another lead was under factory recall. The procedure was delicate and considered high risk, but with the rising number of implanted devices, extraction or lead removal is required more frequently, according to the American Heart Association.
"Unmasking a Silent Killer"
The Laguna Beach Independent
February 19, 2012
Jennifer Gustafson will always remember June 1. A letter arrived that day saying that a recent medical test her daughter Dillon had taken identified a potentially fatal heart defect. Moreover, the threat was considered so imminent, the letter warned, that Dillon should cease immediately any activity that could excite her heart.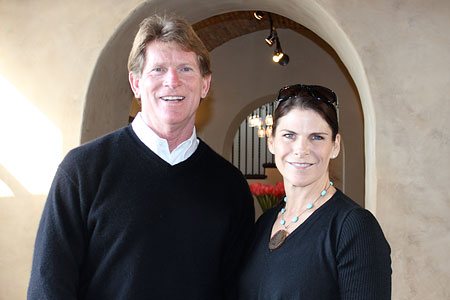 Laguna Beach Community Foundation trustee Bob Dornin greets grant recipient Holly Morrell, founder of Heartfelt Cardiac Projects, whose mission is to prevent Sudden Cardiac Death through early detection, education and increased public awareness. Heartfelt Cardiac Projects was one of 27 non-profit recipients.
Heartfelt Cardiac Projects: The Morrell Family's Fight Against Hypertrophic Cardiomyopathy
In this special interview, we speak with Holly Morrell, founder and executive director of Heartfelt Cardiac Projects, a nonprofit organization that offers comprehensive cardiac screenings to prevent sudden cardiac death. The mission behind Heartfelt Cardiac Projects is a personal one: several members of the Morrell family have been lost due to hypertrophic cardiomyopathy (HCM).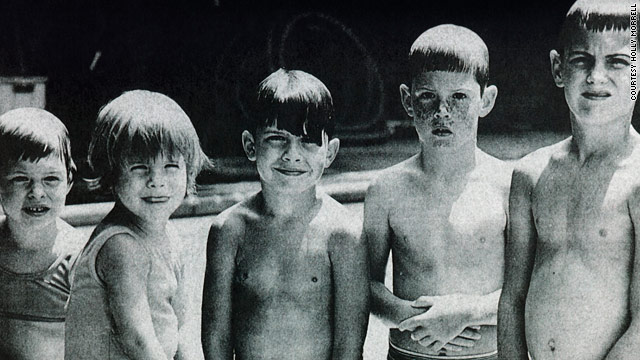 Legacy of sudden death spurs woman's mission
December 16, 2009 3:32 p.m. EST
(CNN) — Growing up in Southern California, Holly Morrell and her brother, Eric, had no closer friends than their cousins Kyle, Mitchell and Desiree. Holly's father, Chuck, and his twin brother, Gary, were the famous "Touchdown Twins," stars at Downey High School in Modesto and then Washington State University. After a brief stint in pro football, Chuck became an actor and film producer. Gary was a sports broadcaster.
But a dark shadow was creeping toward the youngsters' sun-drenched lives. There had been hints. Their fathers' sister had died of an unknown cause at age 3. Their grandmother died of heart disease at age 54.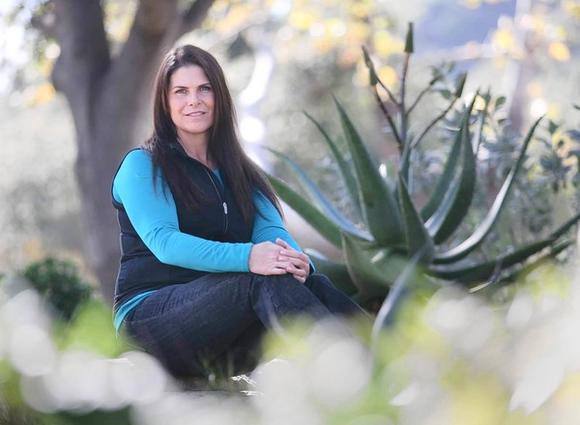 Detective of the heart
Holly Morrell lives with a heart ailment that can kill, but if detected early, is survivable.
Nearly two years ago, a seemingly healthy 21-year-old man signed up for cardiac screening at the Heartfelt Cardiac clinic in Laguna, as part of a requirement on his physical examination to become an overseas missionary. To his surprise, the tests revealed a large hole in his heart, a condition that would call for immediate medical attention and open-heart surgery.